Plastic Woven Geotextile
Plastic woven geotextile(High Strength) main applications:

Water conservancy and harness project: Sea embankment,river bank,lake dike ,Bed projection works,irrigation works, Tideflat reclamation works , Flexible mattress, Sand-filled geotextile bag, Anti-flood rescue work

Power plant project: Earthwork for nuclear power plant, Fly ash dam for coal-fired plant, hydropower station.

Road project: Soft soil improvement,Slope protection,Road surface anti-reflection joint course, Drainage,Greenbelt.

Aviation project: Runway foundation and surface, Airport road and drainage system.
Railway project: Railway bed course reinforcement,Railway slope reinforcement,Tunnel anti-water skirting,Covert ditch for water discharge.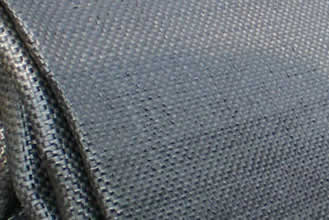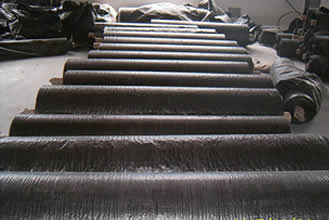 item

index

20-15

30-22

40-28

50-35

60-42

80-56

100-70

1

vertical break strength,KN/m

20

30

40

50

60

80

100

2

Horizontal break strength,KN/m

15

22

28

35

42

56

70

3

Vertical & horizontal break elongation%≤

28

4

Trapezoid tear force (vertical)KN≥

0.3

0.45

0.5

0.6

0.75

1.0

1.2

5

CBR ejection force KN ≥

1.6

2.4

3.2

4.0

4.8

6.0

7.5

6

Equivalent bore diametre(O95)

7

Vertical filtration coefficient ,cm/s

10-1-10-4

8

unit area mass,g/㎡

120

160

200

240

280

340

400

olerance

±10

9

Anti-UV force retaining rate %≥

per design or contractual requirement